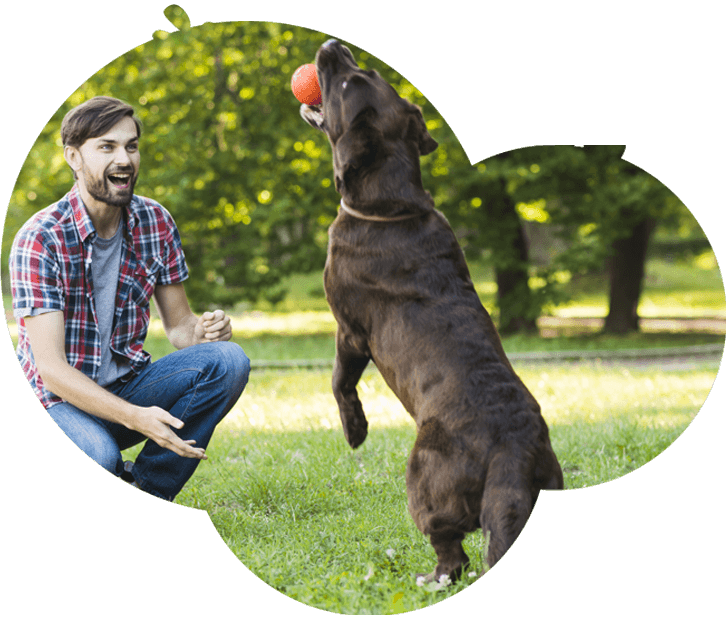 About Us
Why ADOPT from Saints Dog Rescue?
Thinking of adding a dog to your family? Here are some reasons to adopt from S.A.I.N.T.S Rescue.
Because you'll save a life.
Each year, it's estimated that more than one million adoptable dogs and cats are euthanized simply because too many come into the shelters and too few people consider adoption when looking for a pet. When you adopt, you save a loving animal by making them part of your family.
Because you'll get a great animal
Our Rescue are brimming with happy, healthy pets just waiting for someone to take them home.
Because it  will cost you less
Our adoptions include spay/neuter, first vaccinations, de-worming, de-fleaing, and microchipping
Because of the bragging rights
No one needs another selfie unless it's a selfie with the adorable pet you just adopted! Adopt a pet and post those pictures on our Facebook page
Because you will change a homeless animal's whole world!
And get a new best friend out of the deal. Seriously, what could be better than that?
If you are interested in a specific dog or if you simply wish to request a specific fit for your family, please complete the adoption application below. Someone from our team will get back to you as soon as possible.
Our Service
Our Latest Fees of Adoption
Puppy under 1 year
Cost
$680.00
First 3 Vaccinations: Yes
Rabies: Yes
Micro-chipping: Yes
De-fleaing: Yes
De-worming: Yes
Spay/Neuter: Yes
Vaccinations: Yes
Rabies: Yes
Micro-Chipping: Yes
De-Flea: Yes
Spay/Neuter: Yes
De-Worm: Yes
When Adopted
Friend FOREVER
Priceless
Unconditional Love: Yes
Constant Companion: Always
Steal chair spots: Most Likely
Happy to see you: No Doubt
Protector: Yup
Family: Absolutely
Top Featured
Our Best Featured for you
Ask our S.A.I.N.T.S. community anything. Odds are, we have seen it and know ways to help!
Have a health question about your new friend. Ask away but we will be the first to say, if in doubt, visit your vet. That said, our community has loads of tips that will make helping your friend easier.
Help your rescue keep in touch with it's family with doggie park meetings and more in a COVID friendly way.
S.A.I.N.T.S. has many business friends to Greater Sudbury who offer great product and services.
Our FABULOUS Corporate Sponsors
We are humbled by the support our Corporate sponsors provide SAINTS Dogs Charity. Their support means we can help more dogs and puppies who need our care and emergency support. A very big thank you from all of us at SAINTS Dog Rescue. 
If your business would like to become a SPONSOR SAINTS Dog rescue, we would love to hear from you! We will proudly show your logo and link back to your business website of your choice so you can show everyone your support of SAINTS dog rescue's in need.
We accept one time or reoccurring payments. Any amount is welcome and every penny goes to the support of a Dog rescue in need. Please get in touch with us via the form below. Thank you!
Become a SPONSOR of SAINTS Dog Rescue and make a difference!